WE NEED PRAYERS
Kenia 2018, R.: The Nest Collective, 72 Min., Swahili / engl. OF, engl. UT
In acht Episoden erzählt der Film Alltagsgeschichten, die jedem Kenianer nur allzu vertraut sind. Ein nächtlicher Überfall in der Nachbarschaft weckt ein Paar auf – und nun? Eine Familie besucht voller Betroffenheit eine schwerkranke Verwandte im Krankenhaus, doch dann verliert eine Angehörige jeglichen Respekt und zeigt ihr wahres Gesicht.
In einem edlen Restaurant endet ein Date mit einer angebeteten Frau für den flotten Galan äußerst peinlich.
Auch die Bürokratie wird aufs Korn genommen. Die Beamten folgen ihren eigenen Gesetzen. Das ist für jede/n Bürger*in eine wiederkehrende, frustrierende Erfahrung.
Auch mit dem Personentransport ist es so eine Sache: Wer das Bedürfnis hat, schnell von A nach B zu gelangen, braucht viel Geduld. Die Taxis haben gerne im unpassenden Moment eine Panne.
Diese und weitere Einblicke in die Gesellschaft der Hauptstadt Nairobi werden in den Kurzfilmen auf herrlich ironische Weise in Szene gesetzt.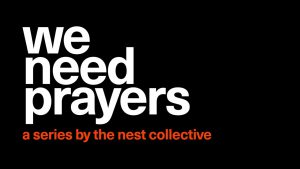 The Nest Collective ist ein Kreativensemble bestehend aus Musiker*innen, Designer*innen sowie Filme- und Modemacher*innen aus Nairobi. Gegründet wurde "The Nest Collective" 2012. Seitdem hat die Gruppe zahlreiche Preise gewonnen, die meisten für den Queer-Film "Stories of our Lives", den wir 2016 gezeigt haben.