Symposium

Sa. 03.11.2018 20:00 Uhr –

admission free

!
in cooperation with umdenken – Heinrich-Böll-Foundation Hamburg e.V.
(Supported through funds of the Landeszentrale für politische Bildung Hamburg),
Directors Intervene in Political and Everyday Conflict
The fast pace of change in societies leads to problems also in Africa, often problems between younger and older people. The young follow western role models in their fashion, music, and life style, while the old want to keep the traditions of their ancestors. Often African directors take up these problems that affect people directly in everyday life.
The second major area of African cinematic art deals with the legacy of colonialism, which left Africa with western political structures and borders, regardless of the actual social and ethnic make-up of those regions, which in turn brought forth corrupt political leaders and at times causes terrible conflicts among the population.
The third subject area comprises the current problems that have emerged due to climate change, unfair economic relations, old colonial dependencies, and the sellout of land and natural resources.
All these topics are either portrayed in a comedic or dramatic manner, such as in Bollywood productions, or alternatively dealt with by independent directors in their documentaries and feature films.
Our festival features primarily productions of dedicated directors from the African continent, who observe, narrate, and document social and political problems in their countries. However, these filmmakers are not just spectators, they rather take a stance for their compatriots who put up a fight against despots, landgrabbing, poverty, and crises in education. Sometimes they even get involved as political activists in social protest movements with our without their cameras in order to support these campaigns effectively "from below."
The films produced by the directors we invited also emphasize that digital media like the internet and smartphones open up a world to people in the countryside, in which information, communication, and resistance become possible across regional boundaries.
We would like to enter into a conversation with our guests and find out more about their motivation and self-understanding as filmmakers.
The following questions arise:
Do our guests on the podium see themselves as documentarians or also as activists? What do the directors want to accomplish with their films? For which target groups were the films made? Do they have any conception before they start their work?
How are the films distributed? Where were they shown? Have they been banned? Can these films create their own public or counter-public?
Which role do social media play today in African countries and in how far do they contribute to any mobilization and thereby to political change?
The panelists will be: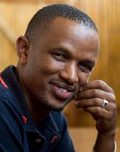 Eddy Munyaneza from Burundi does not only put himself in danger while shooting Uncertain Future but also his wife and children, who have to flee to the neighboring country Rwanda. He documents up close the outbreak of violence as the people take to the streets protesting against Burundi's despotic president Pierre Nkurunziza. He shows the victims and sacrifices that this democratization movement claimed and finally himself has to flee his country.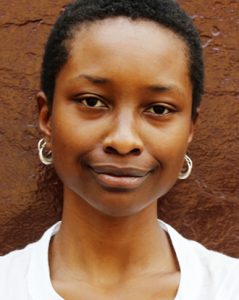 Together with her colleague Anjali Nayar, Hawa Essuam whom we invited documents the work of Silas, a Liberian lumberjack who turned into an environmental activist. Over the course of five years, they accompany Silas and his relentless struggle against the deforestation of tropical forests and the associated displacement of the local rural population. Initially his fight is ecologically motivated, but increasingly it is directed against the corruption in his country, which facilitates everything in the first place, and turns political.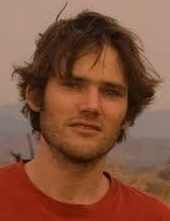 In Fatuma Jordan Riber relates the story of a woman in Tanzania who support her family by hard work in the fields. The film focuses on the status and role of women as well as the structural violence that men use. It demonstrates ways in which women – organized and self-confident – extricate themselves from restraints and thereby change traditional social structures.
Moderation: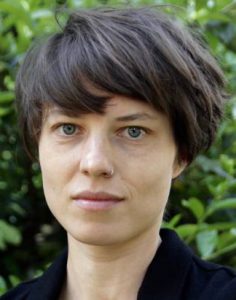 Claudia Simons ( Speaker Afrika, Heinrich-Böll-Stiftung Berlin)