"Augen Blicke Afrika 2013 – Wiedersehen mit Afrika"

Samstag, 2.11.2013 um 18 Uhr im Studio-Kino Hamburg
(Bernstorffstr. 93 – 95, 22767 Hamburg)
Veranstaltung mit Übersetzung
Es diskutieren:


Moderation: Rahime Diallo (Stiftung Partnerschaft mit Afrika e.V.)
Afrikanische Regisseure und Regisseurinnen leben heute oftmals in der europäischen oder amerikanischen Diaspora und pendeln zwischen ihrem Wohnort und dem Herkunftsland hin und her. So sind sie beständig mit dem Widerspruch zwischen Moderne und den Lebensentwürfen der traditionellen Gesellschaften, in denen sie verwurzelt sind, konfrontiert.
Dieser Widerspruch manifestiert sich nicht zuletzt in der eigenen Person. Die Auseinandersetzung mit aktuellen Konzepten des Zusammenlebens provoziert bei ihnen ganz neue Fragestellungen, die aufgegriffen und in die Herkunftsgesellschaften hinein getragen werden. Dabei geht es vielfach um die Suche nach einem selbstbestimmten Leben außerhalb von Familie und Traditionen. So stoßen sie auf dem Kontinent Diskussionsprozesse an, die zu langfristigen Veränderungen in den afrikanischen Gesellschaften führen können.
Auch in künstlerischer Hinsicht führt das Leben in der Diaspora zu neuen Auseinandersetzungen mit dem eigenen Filmschaffen wie z. B. der Entwicklung neuer Stile und Genres in der Auseinandersetzung mit Künstlern aus aller Welt. Dadurch werden sie selbst zu Mittlern und Impulsgebern für Veränderungsprozesse in vielen Gesellschaften auf unserem Globus.
Das Spannungsverhältnis zwischen Privatheit und der politischen und gesellschaftlichen Realität in ihren Heimatländern findet sich auch in den Filmen der eingeladenen Regieführenden wieder. Darüber möchten wir auf dem Symposium mit den anwesenden Filmemachenden diskutieren. Dabei werden auch die Arbeits- und Produktionsbedingungen, denen afrikanische Filmschaffende in ihren Heimatländern unterliegen, ein Thema sein.
Veranstalter: Augen Blicke Afrika e.V. in Kooperation mit W3 – Werkstatt für internationale Kultur und Politik e.V. und dem Studio-Kino Hamburg.
Das Symposium findet statt in Kooperation mit umdenken Heinrich-Böll-Stiftung Hamburg e.V. (www.umdenken-boell.de). Gefördert mit Mitteln der Landeszentrale für politische Bildung Hamburg.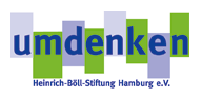 Symposium
Saturday, Nov. 2nd, 6 p.m.
Discussion in English (translation provided)
With
Moussa Sene Absa (Senegal), director of "Yoole, le sacrifice"
Haminiaina Ratovoarivony (Madagascar), director of "Malagasy Mankany"
Pocas Pascoal (Angola), director of "Por aqui tudo bem"
Moderator: Rahime Diallo (Foundation Partnership with Africa e.V.)
Many of today's African filmmakers are residents of Europe, the USA or Canada. They live between there and their countries of origin. This modern commuting exposes them to the discrepancy between western and traditional concepts of living. In which, the quest for a self-determined life beyond family and tradition, is one of the main issues.
The engagement with and debates about different models of society raises new questions for the directors, which they then take back to the societies of their origin and start critical discourse. As a result of this they intervene in public debates and change African societies on a longterm scale.
The tension African directors face between privacy and individuality on the one hand and the political and social reality in their countries of origin on the other hand is being reflected in their films. This is what we want to discuss at the symposium. Alongside with the conditions under which their films are created.
Lives of African filmakers in societies of different states and continents are sources of developing new cinematic styles, inspiration of new trends, artistic analogies and important social change. This transforms them into mediators and instigators of change in many societies on our globe.
The symposium is a cooperation with umdenken, Heinrich-Böll Foundation Hamburg e.V. (www.umdenken-boell.de) with the financial support of the Landeszentrale für politische Bildung Hamburg.